Description
Air horn complete with electric compressor, combined sound. Two metal chromed trumpets, complete with relay, tubing and fixing hardware.
Technical data:
Voltage: 24V
Db (A) (2m):118
Hz: 692/756
AMP.: 8
Mouth: 70
Weight: 1,2 kg
Reference: 112 020 13
Type: CL2
INSTRUCTIONS:
The compressor must be mounted in a vertical position, far away from hot engine parts.
Install horns slightly inclined downwards (Tab.1). The opening must not be blocked by other vehicle components. Wiring must be as indicated on our installation instructions; connections should be short to obtain minimum dropping of voltage. Air hose should be as short as possible to ensure efficient working of the horns.
PAY ATTENTION TO THE POLARITY! Connect the positive terminal of the compressor to the positive of the electric system, and the negative terminal to the negative.
Ground lead to horn button diagram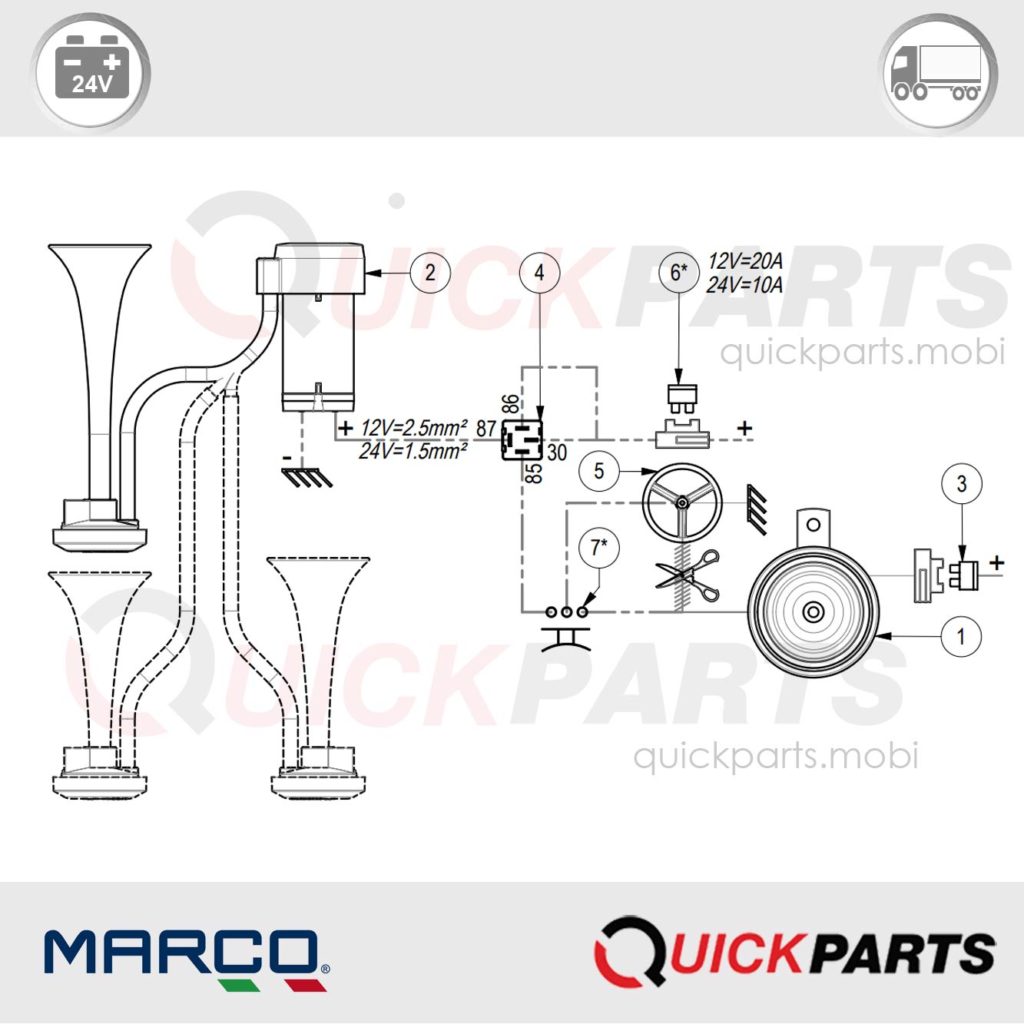 1. Standard horn 2. Compressor 3.  Existing fuse 4. Relay 5. Horn switch on steering wheel 6*. Fuse 7*. Selector switch * not includedHot lead to horn diagram