Description
Compressed air horn for external mounting. Metal chromed trumpet, complete with fixing hardware, excluding control valves.
Technical data:
Hz: 315
dB(A) (2m): 118
Mouth (mm): 80
Length (mm): 390
Weight (kg): 0.7
Lenght (mm): 390 80 118 315 R. 28 ECE-ONU 0,7 kg Box 25
Reference: Marco 110 000 10
Type: P1
LEGAL REGULATION
The horn is type-approved according to ECE Regulation 28 and must be installed so that there is a minimum sound pressure of 93 dB(A) at a distance of 7 m in front of the vehicle.
INSTALLATION
Mount the horn on the roof of the truck. Use the threaded tube for fastening the horn, previously shortened to the required length and rubbed off brass filings.
POSSIBLE METHODS OF OPERATION
Foot valve to be installed in the floor of the driver's cab. The driver must be able to operate the valve with his left foot. Pull valve to be mounted directly at the compressed air
connection of the horn. Provide hole for the cable for operating the valve in the vehicle headlining. Solenoid valve for vehicles with 12 and 24 V electrical system.
Solenoid valve diagram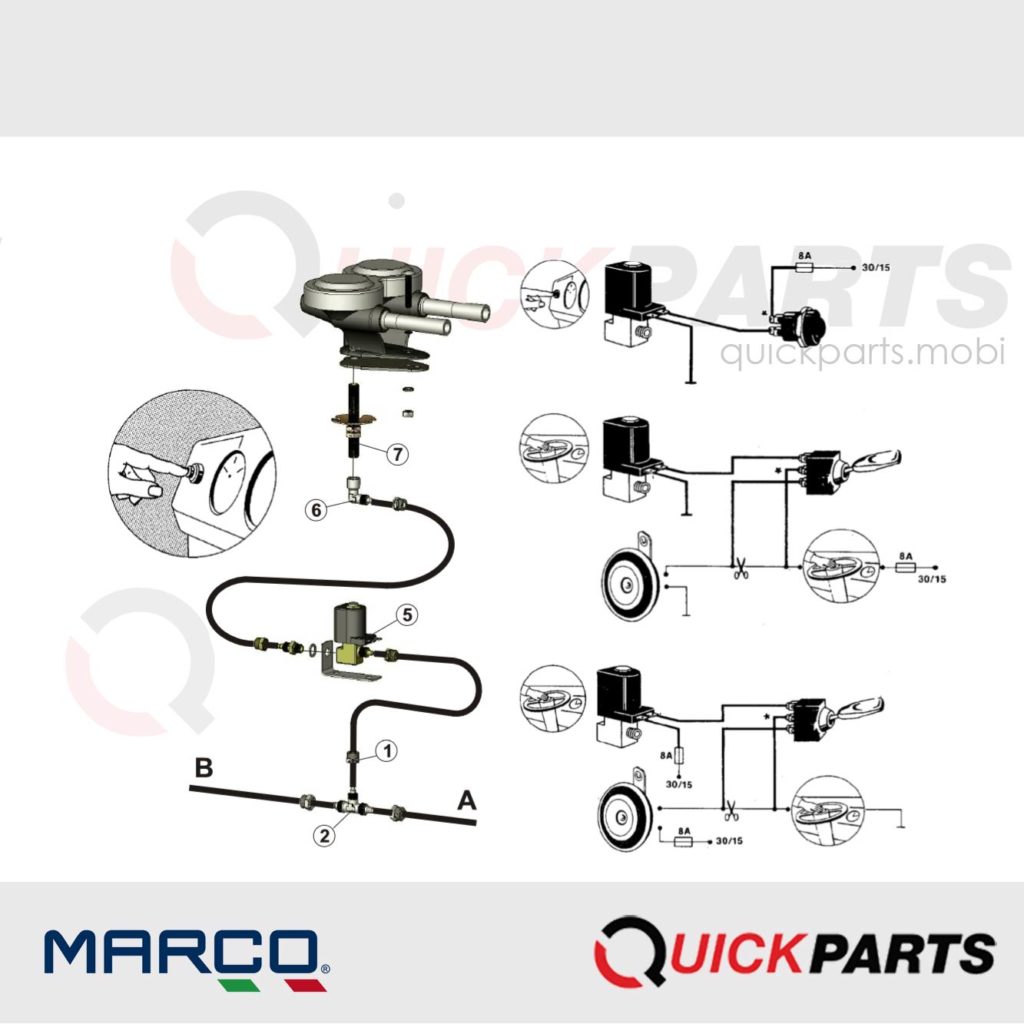 Pull and foot valve diagram