Description
Electric pumps of small dimensions particularly suitable for the transfer of diesel fuel, antifreeze.
Self-priming electric pumps of small dimensions with bronze gears for transferring of liquids.
Pump body in nickel-plated brass and stainless steel shaft.
Technical Data:
Volt: 24V
Flow Rate: 26 l/min | 6,9 gpm
Weight: 3.2 kg / 7.1 lb
Wire size: (**) 2.5 mm2 – 14 awg
Temperature: Min -10°C / max 60°C
Pressure: 2 bar
Consumption : 5 (A)
Fuse: 7.5A
Reference: 164 060 13
Type: UP6
Protection: IP 67
Pump is protected from dust and capable of withstanding water immersion between 15 cm and 1 meter for 30 minutes.
Main applications: transfer of diesel fuel, antifreeze.
Exploded view Diagram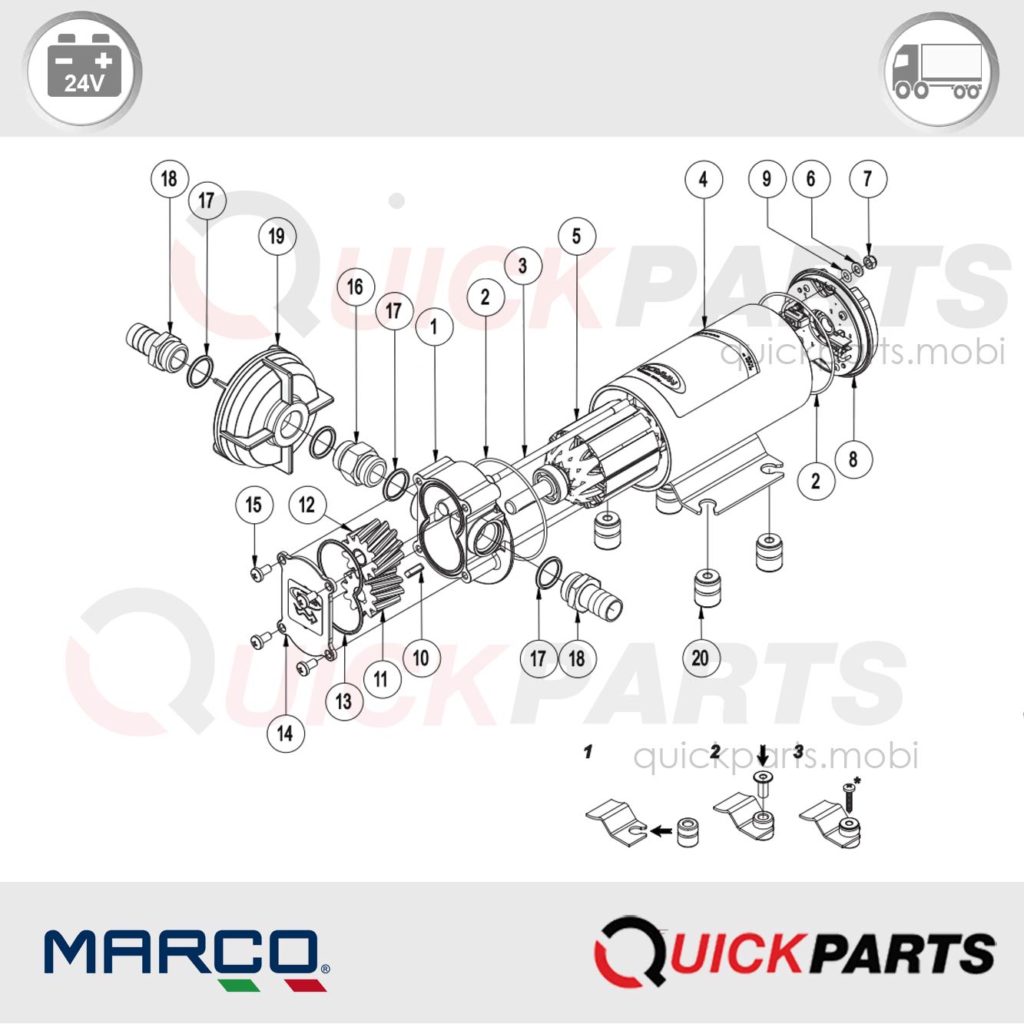 Application
There are numerous fields of applications for the pump, however only exclusively with the allowed liquids mentioned:
Transfer of diesel fuel between tanks, refuelling of tractors and earth moving equipment
Transfer of fresh water
Transfer of light weight lube oils, antifreeze
Fluids Allowed
Fresh Water (max 85 °C-185 °F)
Diesel Fuel (*)
(*) Minimum flashpoint (PM): 38 °C-100 °F
(*) Internal tube Ø 16 mm / (**) Length up to 2 m
Fluids Not Allowed:
Petrol (Gasoline)
Flammable liquids with PM< 38 °C-100 °F
Liquids with viscosity > 20 cSt
Corrosive chemical products
Solvents