Description
Self-priming automatic electric pump with helical PTFE gears, integrated check valve and electronic control. Nickel-plated brass body and stainless steel shaft.
Technical data:
Voltage: 12-24V
Consumption (A): 10 / 5
Fuse (A): 20
Self-priming (m): 1,5
Pressure (bar): 2,5
Flow rate (l/min): 26
Ports (BSP): 1/2″
Hose (mm): 16
Motor power (W): 180
Weight (kg): 3,7
Reference: 164 622 15
Type: UP6/E
IP 67 Code Protection
Exploded view diagram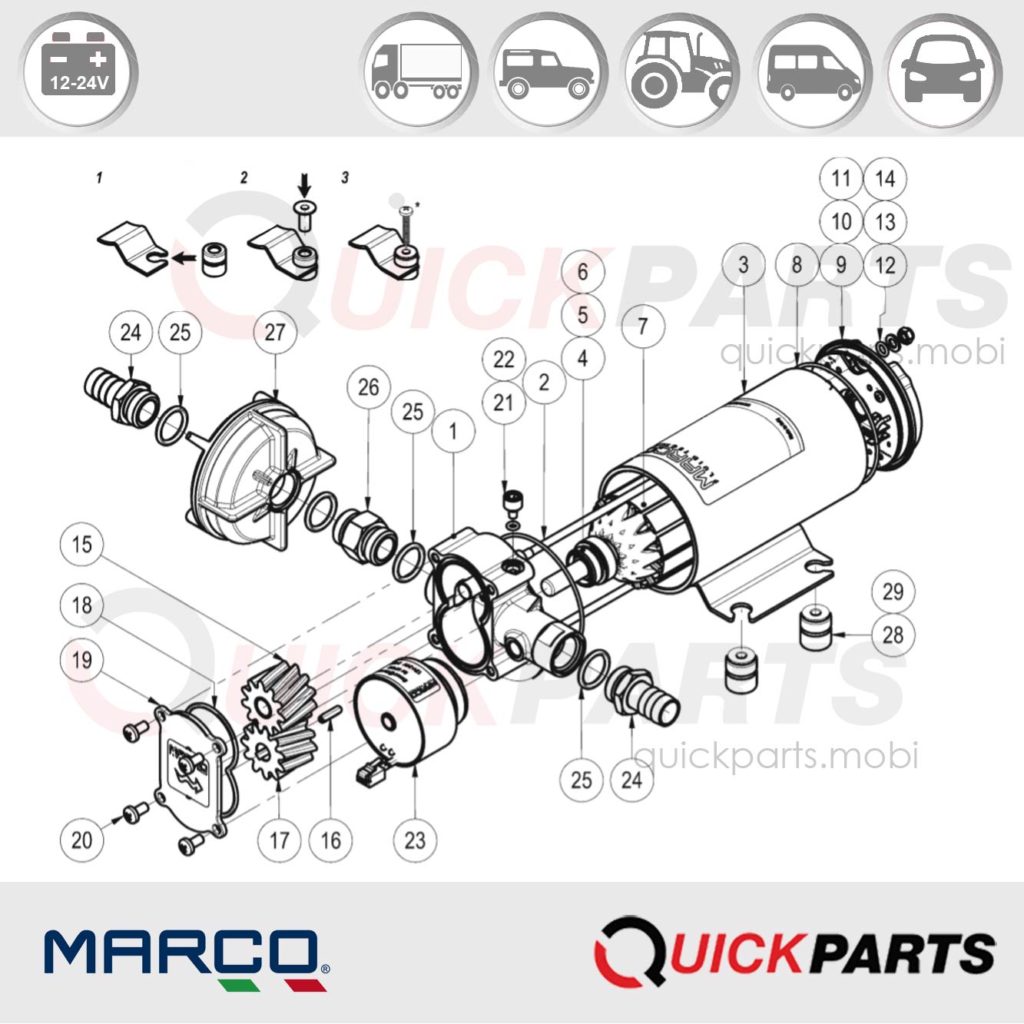 Air vent valve activation diagram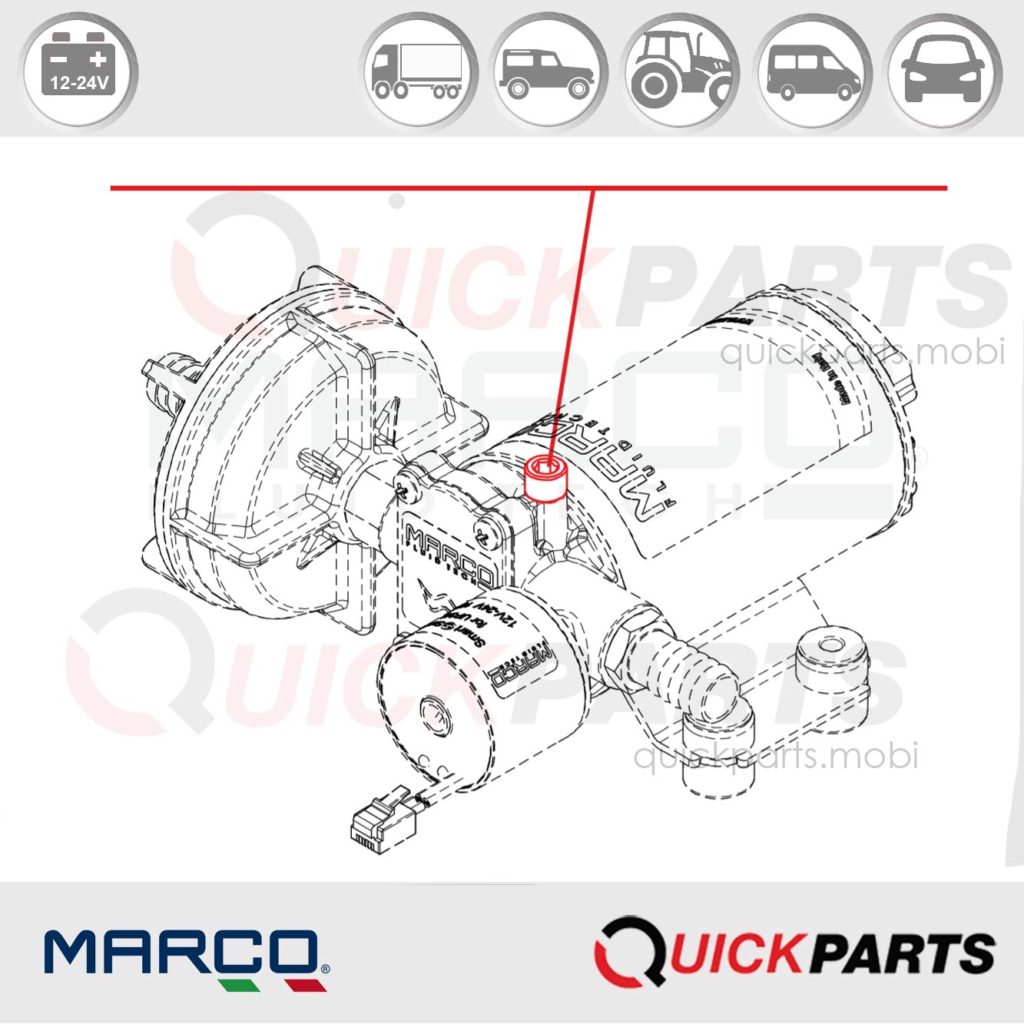 APPLICATIONS
Main use as automatic pump for freshwater and sanitary water systems on boats, vans and RV.  There are numerous fields of applications for the pump, however only exclusively with the allowed liquids mentioned:
Fluids allowed / Not allowed
Liquids
Dangers
Warranty expires if max fluid temperature is exceeded
Fresh water (max 40 °C)
Petrol (Gasoline)
Fire / Explosion
Flammable liquids with PM< 38 °C
Fire / Explosion
Liquids with viscosity > 20 cSt
Motor overheating
Corrosive chemical products
Pump corrosion – Injury to personnel
Solvents
Fire / Explosion – Damege to seals
INSTALLATION
It is recommended that the use of the pump be according to normative safety standards and also as per the precautions listed below.