Description
Technical data:
Voltage (V): 12÷80
SPL @ 1 METER: 91dB
BUZZER FREQUENCY. 3000 +/- 500 Hz
Operating temperature: -20°C + 60°C
Current consumption: 30mA
Pulse rate: 1 Hz +/- 30%
Power (mA): 30
Weight 0,04 kg
Hz: 3200
dB(A)- (2m):85
Reference: 104 080 25
Type: BK90
Code, International Protection Marking: IP 44
Solid particle protection > 1mm
Most wires, slender screws, large ants etc.
Liquid ingress protection
Splashing of water: Water splashing against the enclosure from any direction shall have no harmful effect, utilizing either: a) an oscillating fixture, or b) A spray nozzle with no shield.
Test a) is conducted for 10 minutes. Test b) is conducted (without shield) for 5 minutes minimum.
INSTALLATION
Connect the terminals of the BK90 with the battery as shown into the wiring diagram.
Steps to fix the BK90 onto the vehicle:
Drill an 8,5 mm diameter hole into the supporting surface of the BK90.
Fix the BK90 with a M8 screw, a washer and a M8 nut.
Please note. Mount the BK90 in a dry area, away from squirts of water.
Wiring diagram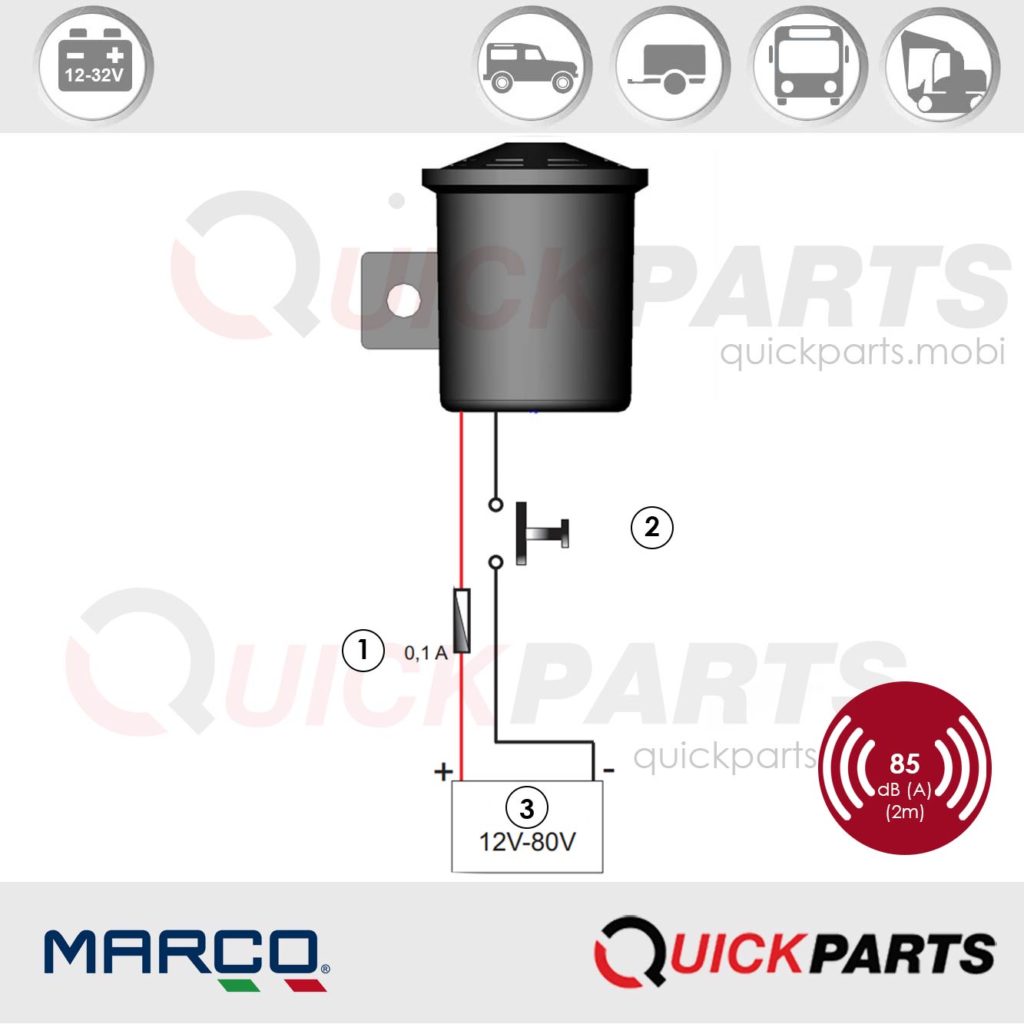 Composition diagram