Jokon Led Lighting System L780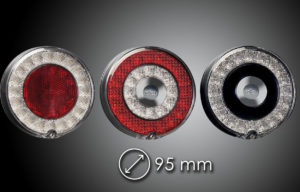 Latest lighting technology available as modular series of round shaped light with a diameter of 95mm.
Selection of lighting elements on an individual basis.
The special structure of the surface of the optical lense creates an homogeneous light pattern.
Quick & Easy fixture: an adapter plate screwed on the vehicle allows to mount the light from the exterior (optional: stud bolts).
Available in 12V or 24V variants.